What: Sembach Hash #1009 Haiselscher Invasion Reloaded
When: Saturday, 29th of September, 2pm/14:00
Something about the trains that will get us there in time will be posted in the facebook event.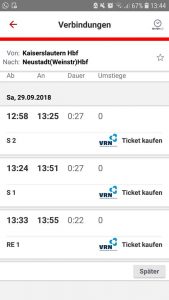 Where: Neustadt an der Weinstraße, Hauptbahnhof(train station)
Who: Man Hoarder & DoubleDickhead
Why: It's the biggest wine harvest festival in the world.
Bring: CASH! And thirst 😉 and virgins of course!