Sembach Lego Fuck Off Trail
24 August 2019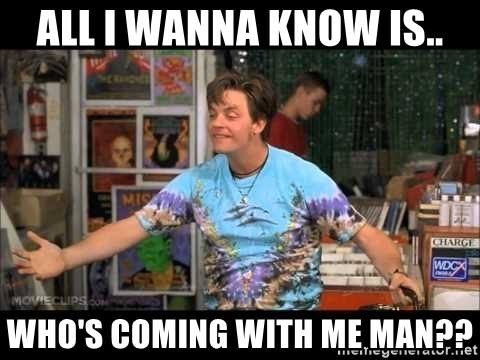 It has been a while since we were served a hot, steaming pile of hash trash. Prepare thine anus, here we go!
We had a trail yesterday. Some of you were there to witness the melee of obnoxious shenanigans that rained down upon us not unlike spermatozoa shot from a flesh cannon onto an unsuspecting anthill. Some of you were not there and that is why I'm here to recant the tale of Lego-my-Mom's Fuck-off trail.
You shoulda been there, man!!!
[Entry scene] We gaggled, at least three dozen strong, in some dirty parking lot between Weilerbach and Mackenbach. We were entertained by two handsome & bespoke gentlemen who sent off our hares, Lego and Sensual Predator, before ridiculing us for cumming from afar or, conversely, for never having cum before. We drank, we laughed, we pulled stuffed animals out of our pants and handed them to naive German teenagers and a very shy, young Airman. Yes, it was hilarious as you can imagine.
Trail was in a very woody area with short glimpses of bucolic vistas. Lovely, I'd say. Our path was pleasantly punctuated by plenty of pilsners left by our hosts. Heineken is a delicious German beer. We were also so very blessed by Lego's ever efficient effort to empty elixirs from his humongous house of hooch. His chosen beverage was malort that he acquired two years ago on the Vltava river with so many of us. Luckily, we were many and imbibed the majority of said vile liquid only to share it later with its original owner.
Upon returning to our point of origin, many of us weary from exhaustion & overindulgence, we came together (cue music) and berated each other mercilessly because that's what we do.
Lego was, for one final time, Sembach's Religious Advisor. He spoke so much truth, wisdom, half-truths, flat-out lies and even devolved into speaking in tongues for a little while…or maybe I was just drunk. Either way, his words we like music in our ears. Ridicule was pretty evenly spread throughout the crowd.
There was but one more item on the agenda for Sembach trail #1060. Lego my Mom, after six years, had finally reached his 200th trail with us. We seven Sembach Gods brought Lego forward. With tears in our eyes we thrust him forth into the arms of the Sembach Titans who conferred upon him the illustrious titanic title which he will carry with him to the slightly better Dakota or wherever he might wander in the future.
We bid you adieu, our dear friend, Lego my Mom.***
Cum see us again in two weeks as we lay our anal siege upon Bad Durkheim. Maybe we'll see some of you at German Nash Hash next weekend. Until then…I'm Putin My Sister, your Hash Trash.
***You can see Lego one last time at DP on Wednesday at Thai Thai 2 in Ramstein Village.