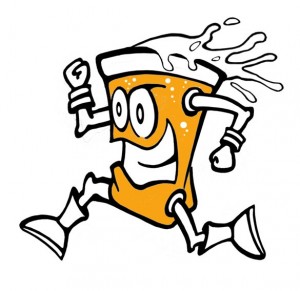 A Drinking Club with a Running Problem
You may ask yourself who is Sembach Hash House Harriers (SH3), and what is hashing? For starters we aren't herb connoisseurs, we prefer a beverage known to the world as BEER!
I'm here to share with you what we are about. We are a Kennel of some very enthusiastic, half-minded, sometimes drunk people who love you run and drink. You may think that sounds crazy, well it is. We like to run trails, drink beer, and live life to the fullest.
A quick backstory dating from the 1999. A group of half-minded Hashers came together (all over me) and decided that Sembach Air Base needed their very own kennel. Shortly after becumming official they sat down, at a bar I assume, and decided on some Traditions. Those traditions are what guide us and make Sembach one of the Greatest Hashes Germany has ever seen.